When storms come, disaster relief teams quickly follow — clearing debris, feeding the hungry, and helping families rebuild.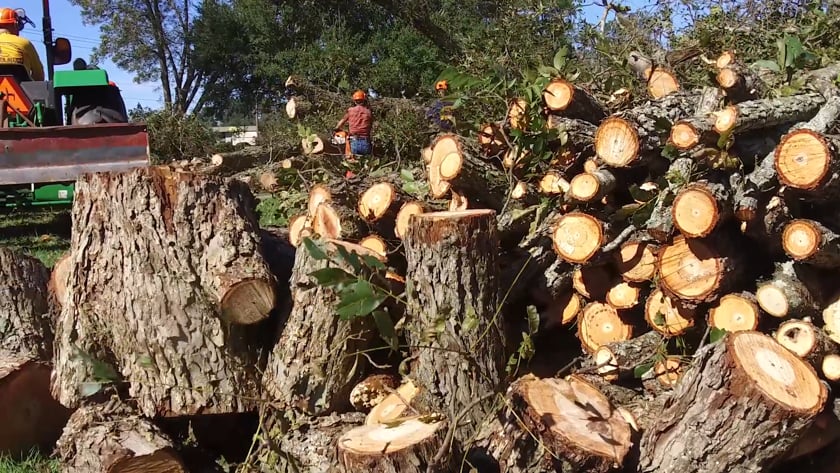 See the different methods of giving a donation designated to Disaster Relief efforts, or through Cooperative Program support.
Disaster Relief Units in South Carolina
Chaplaincy
Chaplains help crisis survivors take their first steps to spiritual and emotional recovery after a disaster. Every unit is encouraged to have a chaplain, both to care for those we meet and those who serve.
Sheltering
Sheltering teams open and maintain shelters for displaced or evacuated families. Often sheltering teams work alongside the Red Cross during and after a natural disaster.
Children's Response
Children's Response teams set up temporary child care centers following an emergency. By providing a safe and caring place for children 7 and younger, these teams help kids move toward recovery after the trauma of a natural disaster.
Shower/Laundry
Mobile trailers with individual shower stalls, dressing areas, and water heaters provide clean showers for the victims as well as volunteers aiding in the disaster response. Similarly, laundry units clean clothes for disaster victims as well as those working in the disaster area.  
Communications
When phone lines go down, our communications unit gives volunteers a way to stay connected with each other and with loved ones back home. 
Assessment
This team assesses the damage from hurricanes, tornadoes, ice storms, and floods. Using forms developed by disaster responders, they help prioritize jobs. They are often the ones to connect with homeowners after a disaster.
Fire Recovery
After a major fire, this team helps homeowners remove ash and debris and recover personal belongings.
Incident Management
Command posts coordinate the volunteers' work. Within the command post, volunteers help with logistics, operations, and administration. 
Chainsaw Units
This recovery team removes trees, limbs, and brush from driveways, roofs, and yards. This team includes people who know how to use chainsaws, as well as those who can pick up and pile the debris. 
Mass Feeding
Help prepare and serve food for residents who don't have electricity to cook at home, for shelter residents, or for volunteers working in the area.
Flood Recovery
Flood recovery teams help homeowners remove water-damaged flooring, carpet, and sheetrock so they dry out and sanitize their homes.
Rebuild
Rebuilding what was lost requires a variety of skill sets and a flexible team. Rebuild teams help with construction tasks — replacing floors, walls, roofs, electrical, and plumbing.
Contact the Disaster Relief Team
Our office strives to disciple volunteers and leaders in service and evangelism so they are prepared to serve after a disaster. Contact us with any questions and to see how you can help.
Contact Ministry Form (Dynamic)