SUMMIT will be like no other camp, conference, or retreat they've experienced.
  Every church should send their strongest and sharpest students that display the greatest Christian character and strongest influence to attend.   The synergy of collaborating with the most highly focused leaders in our state will inspire your student to the greatest possible impact in their school, in their community, and in the world.
*Note for Student Pastors:  Although you are welcome to come and observe Summit, your presence is not required, nor do you need to send chaperones.  Summit is a drop-off.  Our staff will guide the students during the entire event.   Your job is to appoint and send your students and make arrangements for their transport to and from the event.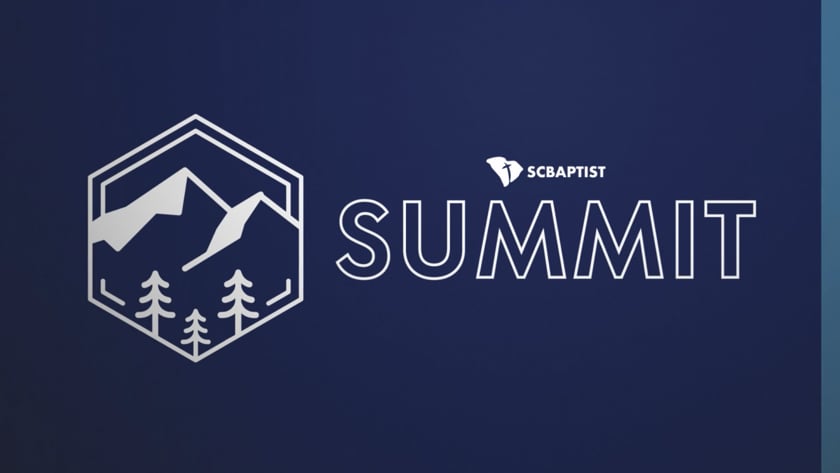 Bobby, his wife Lindsay, and their four children have lived in Salt Lake City since 2010. Bobby started Redemption Church in Ogden in 2013 which continues to be a Gospel-centered church that seeks to multiply itself in Salt Lake City and around the world. Bobby has served in various roles with NAMB starting as a church planting catalyst in 2016 and now serving dual roles as the Send City Missionary for Salt Lake City and the Send Network Director for Utah Idaho Southern Baptist Convention. Bobby graduated from the University of South Carolina with his undergraduate degree and from New Orleans Baptist Theological Seminary with his Masters of Divinity.
Bobby will be leading our main worship sessions, and yet there's more!  Check out all the Breakout sessions HERE
Every SCBC Church can  appoint their strongest student leaders with these qualifications: 
Current High School Student 

Must have professed Christ as Savior and display strong Christian disciplines and character 

Must be a member or regular attender of your SCBC church 

(Optional) Has expressed a call to ministry  
Not anymore. We've decided to open it up to as many students as you can send that meet the qualifications listed above. 
The Send Team of the SCBC is hosting this event.  Speakers and trainers will be hand selected from the SCBC, NAMB, and the IMB.   Students will be placed into "Cadres" led by College students in the Palmetto Collective.  
A portion of Summit will be an Evangelism Intensive Training.   Students will be given the tools needed to be able to share their faith confidently with their peers.   We are taking them to Carowinds to practice what they've learned.   The goal is not the ride; the goal is the line.   In a contained and safe environment like Carowinds, students, in small groups, will be charged with sharing their faith with as many people as possible.  
Your students will be exposed to the urgency of the Great Commission and the great need for missionaries and Kingdom leaders across our nation and the world.  Field experts from NAMB and the IMB will expose your students to the multitude of opportunities that await them after high school.
Your students will be challenged and trained to take everything they learn back to your church for multiplied impact.  Stand ready to give them opportunities to speak and lead your student ministry to reach your community.  
No.  Summit is a drop-off event. Our staff and Palmetto Collective students will guide them the entire time they are with us. Student pastors and parents are welcome to come and observe at any time, but we will not have the bed space available for you to stay overnight.
All leaders and staff, including Palmetto Collective students, have been screened with an updated background check and all have a clean history for your student's safety.  All SCBC child safety regulations will be in place.  
The cost of Summit upon acceptance is $99. This price includes:
All training, experiences, and swag.  
Lodging for three nights.
All meals: Dinner on December 29-Lunchon January 1
Carowinds admittance and transportation to and from the park.    
Students are expected to participate in the entire event.  Transportation to and from Camp La Vida is the responsibility of the church or parents.  Drop-off is between 3 pm - 5 pm on the 29th. Pick up is between 2pm-3pm omn the 1st.
Not every student will be ready to attend Summit. If we believe more preparation is needed before a student attends Summit, we will suggest some good growth resources and conversations to have with your pastors and student ministers before attending Summit. 
The Send Team of the SCBC will be on site the entire time and lead the trip to Carowinds.  There will also be 40 Palmetto Collective College students (21 and older) who will guide the students during the event and accompany them in small groups at Carowinds.  
Click on the links below to learn about the Schedule and Breakout Sessions that will take place during Summit. 
"*" indicates required fields